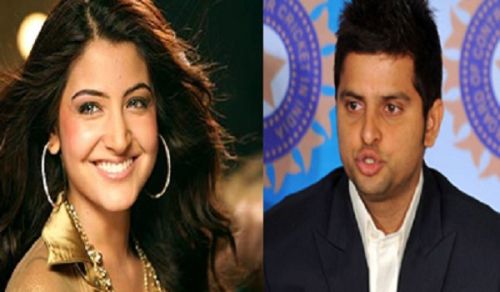 The bonding between Bollywood actors and cricketers has been undeniably intense. Some link ups got lucky enough to put media on fire while some went unnoticed. Meetings, parties, events, fashion shows etc. are a few locations where the celebrities from the two fields meet up that sometimes spark a spicy affair. Let's have a look at some of the talked about link-ups of the B-town beauties and the cricketers.
Suresh Raina and Anushka Sharma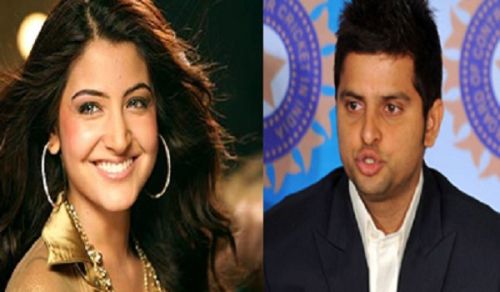 She went to shoot for her movie, he went to play match and the destination was the beautiful city London. Sizzling Anushka Sharma and dashing Suresh Raina somehow ran into each other in London and liked each other's company so much that since then, they are constantly in touch with each other.
M S Dhoni and Lakshmi Rai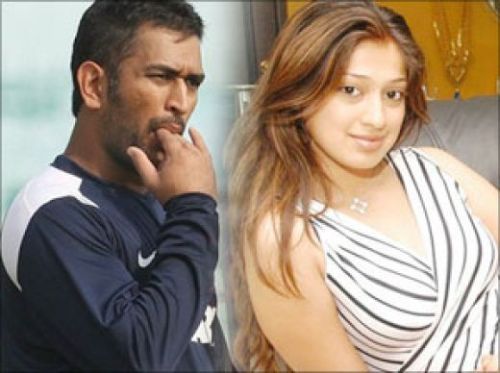 South Indian actress Lakshmi Rai had shared subtle chemistry with the start cricketer Dhoni. Though, the duo denied every bit of their link up news but meeting frequently on different occasions was enough to raise eye brows.
Yuvraj Singh and Karishma Kotak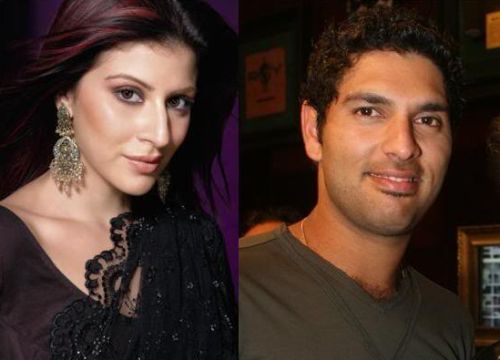 After getting dumped from his previous relationships, cupid has thrown his arrow again on Yuvraj and this time, marking Karishma on it. Karishma is a hot Kingfisher calendar girl and a South Indian actress. Karishma splits up the details about their whereabouts like dinner meets, hanging out in five star hotels and frequent meetings very cosily. Now that is what celebrities call just friends (pun intended).
Sreesanth and Shriya Saran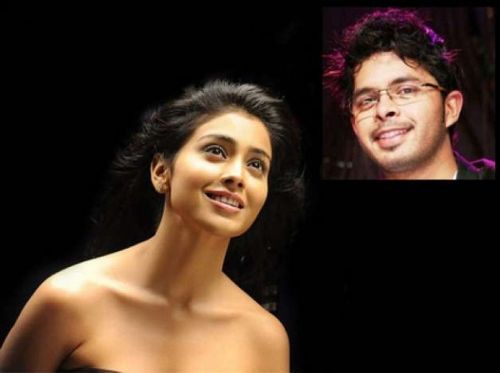 Seen together in a fashion show, and link up news cooked up for Sreesanth and Shriya Saran. The popular South Indian actress Shriya Saran and Sreesanth couldn't get away from this link-up buzz. But being a quick chick, Shriya denied her link up news with Sreesanth right from the top.
Yuvraj Singh and Kim Sharma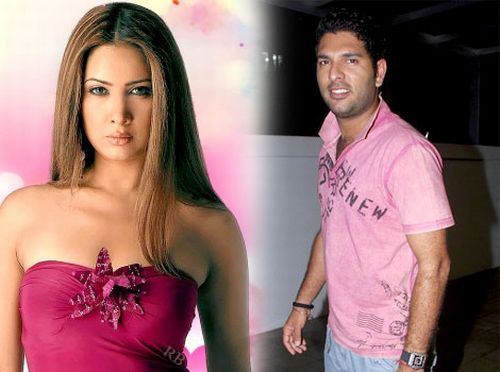 Yuvraj Singh and Kim Sharma seriously dated each other and split up after four years because of some misunderstandings. But when they were together, it was a raving news as they were seeing each other at every possible occasion.
Imraan Khan and Zeenat Amaan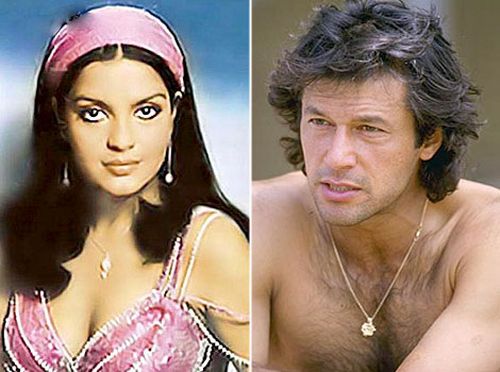 It was a short lived affair between Pakistani dashing cricketer Imraan Khan and Bollywood's sizzling actress Zeenat Amaan. Dum maaro dum girl bowled Imraan Khan over successfully but Imraan preferred to marry British socialite Jamimah Khan finally.
Dhoni and Deepika Padukone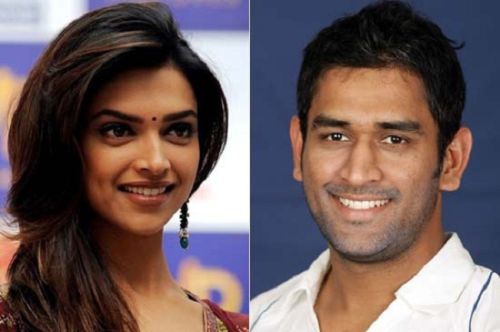 After her debut flick Om Shanti Om, Deepika got noticed by our hit cricketer Dhoni. Dhoni in fact invited Deepika to his T20 match in Australia which left the rumor mills buzzing aloud. Sadly, the duo turned their backs to each other soon.
Harbhajan Singh and Geeta Basra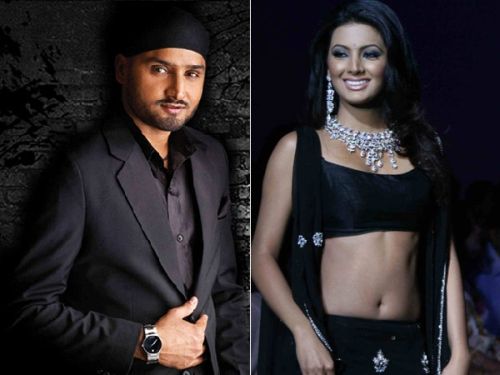 Harbhajan Singh and Geeta Basara were spotted together in several parties and there is a rumor that Harbhajan even invited Geeta over to meet his mother. "I am not linked up with Harbhajan and I am totally focusing on my filmy career which is yet to take off" is what the actress said.
Zaheer Khan and Isha Sharwani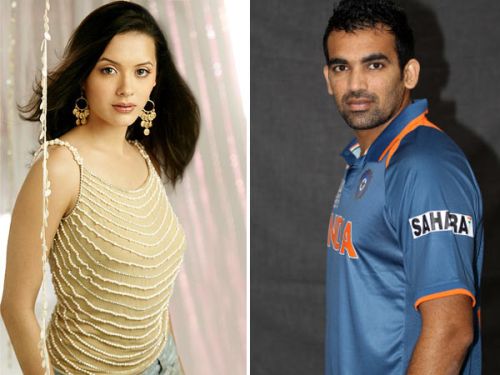 Dashing bowler Zaheer Khan and cute looking actress Isha Sharvani surfaced their relationship for two years. They first met in a party and gradually, things started to work out. But as nothing is stable in this world, their relationship took a back seat too.
Yuvraj Singh and Deepika Padukone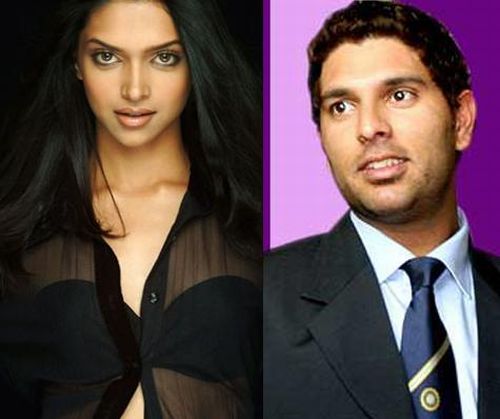 Yuvraj after splitting up with actress Kim Sharma and Deepika after getting away from Indian captain M S Dhoni, the duo shared their tears with each other for a short time.
Vivian Richards and Neena Gupta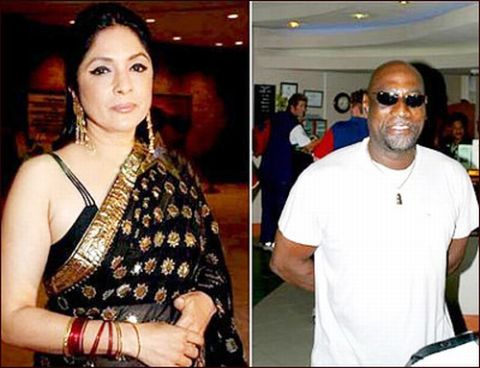 Bollywood's elegant actress Neena Gupta and start cricketer Vivian Richards' affair was controversial because Vivian was married at the time of his affair with Neena. Their relationship resulted in their daughter Masaba.This all made a big hush hush in media for a long time.
Mansoor Ali Khan Pataudi and Sharmila Tagore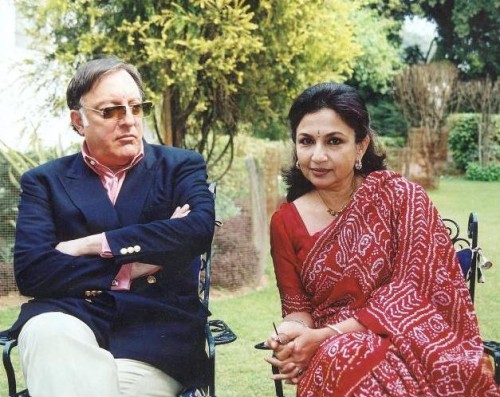 Forget split ups now and talk about union. Mansoor Ali Khan Pataudi and Sharmila Tagore are one of those couples who lived up to their commitment. Not everyone is lucky to receive happy ending (or beginning) with their affairs. Record says that Pataudi saab had to wait and woo his lady love Sharmila for four years. After persuading Sharmila's parent, they finally tied the knot.
Ishaant Sharma and Sameera Reddy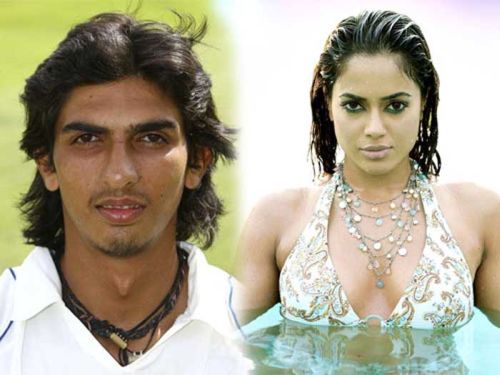 Being asked about link up with Ishaant Sharma, Sameera dusted this rumor off by saying, "I only met Ishaant at IPL season, when I was cheering up for Shahrukh's KKR. There is nothing in between us" and the story ended with this clearance.
Virat Kohli and Sanjana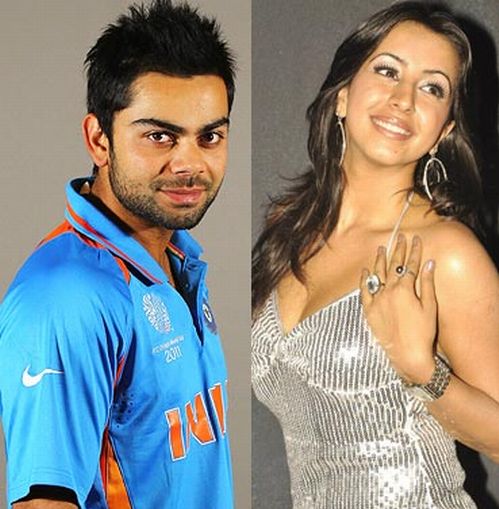 Sanjana is a beautiful Telugu and Kannada actress. They had been seen attending several events together. Being scooped, they had the same dialogue as every celebrity has to throw it over "We are just good friends".