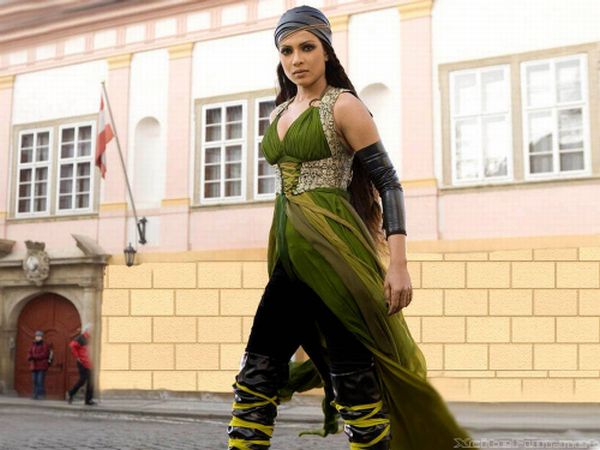 Bollywood actresses are moving beyond simple glamorous roles to accepting action oriented films and are training hard for the same. All the top Bollywood starlets like Priyanka Chopra, Deepika Padukone and Asin have been bitten by this 'action film' bug and are determined to give off their best in the upcoming movies. Let's have a look at these Bollywood divas and the form of marital art, they excel in.
Priyanka Chopra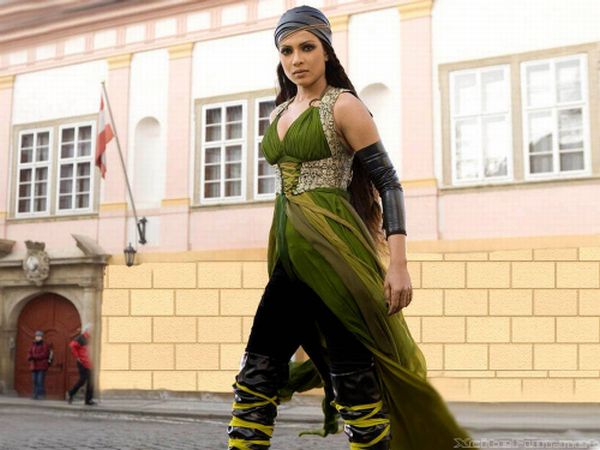 Trained in: Gatka for the movie 'Drona'
When Priyanka Chopra needed to learn martial art in her film Drona with Abhishek Bachchan, the unit got her the very best. The Gatka experts were flown in from Mumbai to teach her how to fight. Gatka is a very different style of fighting. It refers to a type of stick fighting that was developed by the Sikhs of Punjab. But this is not the first time that Priyanka had tried martial arts for her film. You can see her action scenes in the hit movie, Don: The Chase Begins Again.
Kangna Ranaut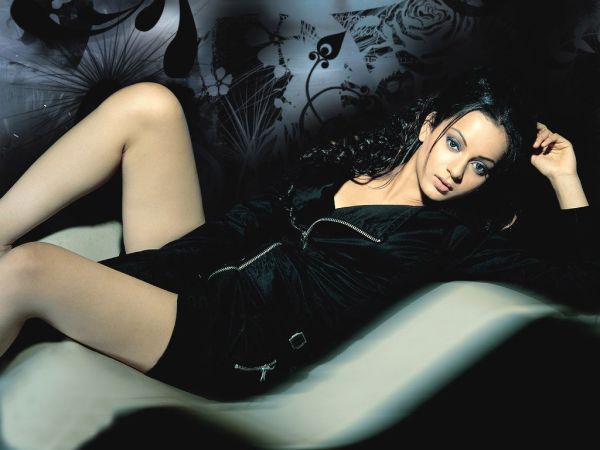 Trained in: Martial Arts & Kickboxing for movie 'Kkrish 2'
The young actress is undergoing exhaustive training for her role in the forthcoming movie Kkrish 2. She is busy learning different forms of stunts like martial arts and kick boxing. Apart from this, Kangana is also doing workouts to lose her weight. In the film, Ranaut will appear as a superwoman who has supernatural powers. The film has a number of stunts and actions scenes lined up for Kangana. The director, Rakesh Roshan, has already hired a trainer for her. The actress is committed about her training and goes to the beach every day in the morning to learn martial arts and kickboxing.
Genelia D'Souza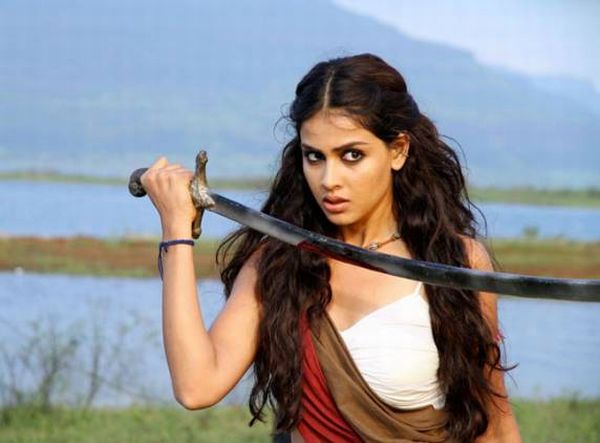 Trained in: Kalaripayattu for movie 'Urumi'
The Bollywood starlet will be seen as a sword wielding warrior in the upcoming film, Urumi. Genelia has spent weeks in learning Kalaripayattu, the ancient Indian martial art, horse riding and rowing so that she could do all the action scenes herself. The director has described her as a hard-working actress who shows great persistence. In the film she plays a Portuguese girl who is head over heels with an Indian rebel. The film has guest appearances from noted film stars like Vidya Balan, Prabhu Deva and Tabu. The actress recently promoted this mega-budget film in the Hong Kong International Film Festival.
Asin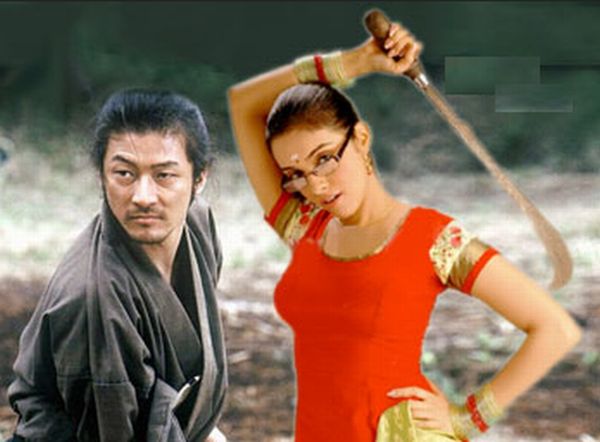 Trained in: Kalaripayattu for movie '19th Step'
Asin learnt the ancient martial arts of Kalaripayattu. She was very serious in her training and learnt the skill directly from Kalaripayattu gurus in Kerala. The movie,19th Step, an Indo-Japanese venture is being directed by Bharat Bala. Asin will play the role of a traditional Indian girl who is well trained in martial arts and dance. However, there are strong rumors that the film has been shelved for some unknown reason.
Deepika Padukone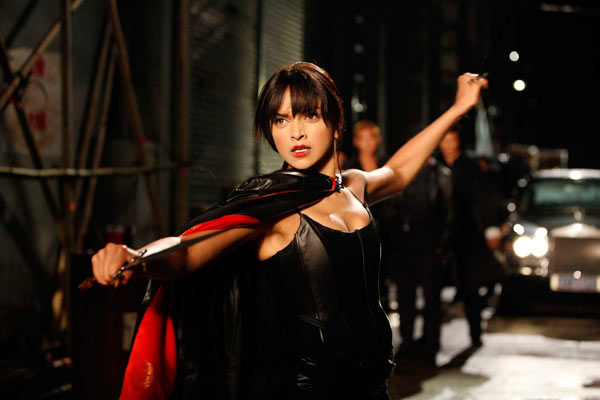 Trained in: Vajra Mukti for movie 'Rana'
Bollywood actress, Deepika Padukone, is determined to give her best for the upcoming film, Rana. She is learning Sanskrit for the film and also undergoing training in Vajra Mukti, a traditional Indian martial art form. The film's director is very impressed with her hard work and determination and it seems that Deepika, apart from her killer looks, is all set to land some killer blows on the enemies.