Different men love women in different ways. Some might scream their hearts out from the rooftops. Some might silently let their hearts palpitate for their special someone. But how is a woman supposed to know whether her man loves her just as she loves him? What is the science behind the art of love and affection? Dating a man for quite some time and yet you are not sure whether he is really into you? If this is your case, then the best way is to check out his body language which actually speaks volume. Men are tight-lipped about their inner feelings but can give themselves away with tell-tall body signs. It is for you to decipher these codes into his naughty desires and personality by observing how he cuddles up to you. Here are a few cuddling styles of men that will help you to decode their true feelings.
Pulling you to his chest cuddle – one of the most intimate cuddling styles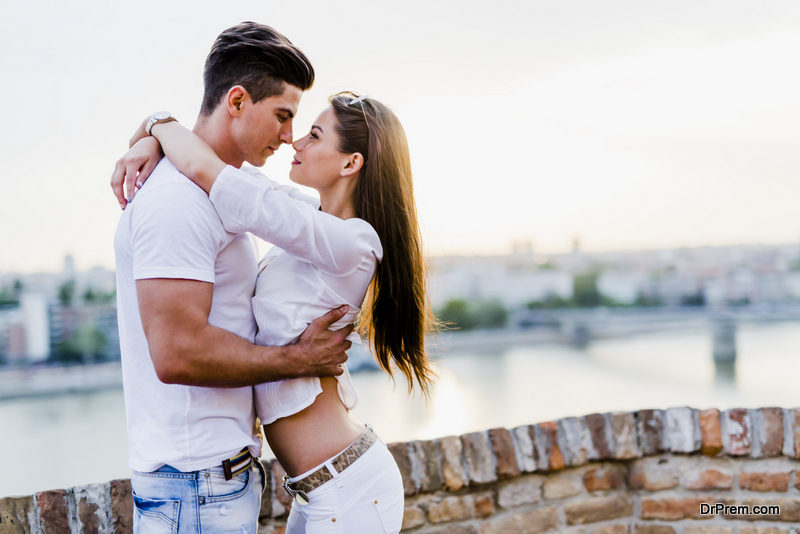 When a guy is attached to you, his way of showing his love is by pulling you close to his chest. It is a very masculine gesture and is symbolic of the fact that he can protect you. This shows that he is a dependable nurturer who believes in the traditional and conventional style of taking charge of you. Your guy may appear very strong outwardly, but inside he has a very soft approach towards dealing with a woman. This can be noticed in the way he does small things for you around the house.
Send Something
This is by far the classic choice. Be it flowers, chocolate, or both, calling up one of the many hotlines ready to deliver a romantic present to your loved one is a common move. But if you're wanting "small" to mean "inexpensive" then the massive markup put on these services on Valentine's Day might keep you browsing for other ideas. In this case, a well-chosen electronic card is a suitable option. If humor is a pillar of the relationship, funny ecards might be the perfect gesture. Many of these cards include intricate animations and clever ways to incorporate the receiver into the message by name or image.
The spooning you cuddle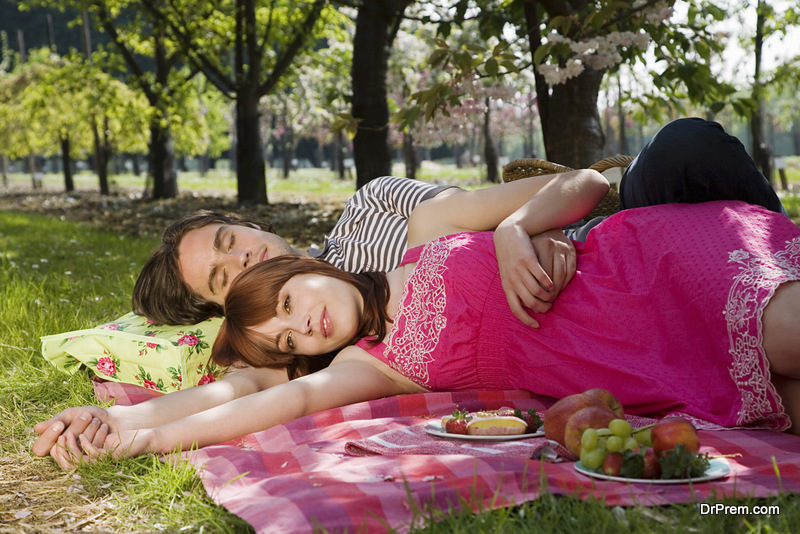 This man who loves to hug you close to his front with your back towards him in the spoon position is a very physical guy. He likes the idea of cuddling you close and having the freedom to explore in his own leisurely way. This indicates that he has very high physical and sexual drive, although he may be very shy about his emotions. He likes to let his actions speak louder and gives you the affection in gestures, which shouldn't go unnoticed by you.
The head on your lap cuddle
This guy loves to be mothered and is very insecure in his ways rather needy in relationships. Well, if you love mothering a man, then this one has certainly fallen into your lap hundred percent. This guy likes to feel good about himself by having his insecurity being smoothened over by a woman. At the same time, he is very open about his emotions as he is very sensitive and likes sharing about what is in his mind with you. He likes being pampered like a baby but he wants your happiness as well and will definitely lavish you with his amorous attention once he gets comfortable on your lap.
The arms around you cuddle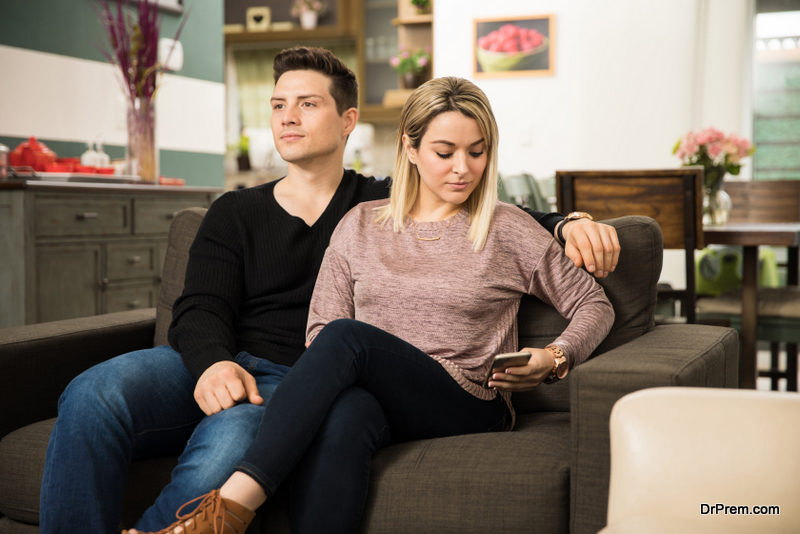 Your guy may not be that expressive of his emotions and this may worry you. However, as you sit together on the couch, he may casually throw his arms around you without even changing his position. This is the closest that he will come to an intimate move and is his way of conveying that he recognizes your need to be cuddled. This man just requires some patient guidance from you and he will soon be eating out of your hands.
If your boyfriend expresses his love for you by using any of these above-mentioned cuddling styles, then it is time for you revert. One of the best ways to show your partner that you love him back is to shower him with a good gift. In case you are wondering how to express infinite love with small gestures, here are some amazing ideas for you.
Bear in mind, these little representations of your affection don't have to be limited to a holiday. Spontaneous romance is always a choice. With that said, love-oriented holidays certainly help to remind us of those who matter.
These simple but meaningful gestures generally fall into three categories. Some choices are more popular than others, whereas some are a little more original:
Write Something
If tradition is in your sights and you're a good writer, you might consider a well-meaning poem straight from the heart. Not good at rhyming? Don't worry–poetry doesn't have to rhyme. If you want to write one, the single important guideline is making every word matter. If condensed metaphors aren't your thing, then how about writing out a great memory about your loved one you might have never shared? Or create a list of reasons for your feelings. It doesn't take the skills of a wordsmith to craft a piece of writing full of affection, just a heart willing to express it.
Make Something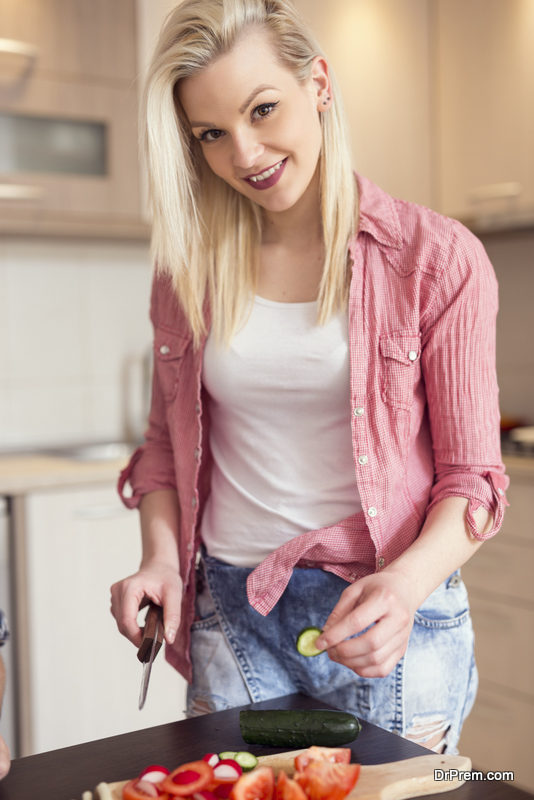 Once again we begin with the go-to classic. Creating a list of songs for a loved one and (the hard part) putting them in an ideal order – known as the "mix-tape" – is one of the more fun and useful ways to convey your feelings. In the age of easy downloads and CD burning it's also one of the more popular. Baking for romance might teeter on the edge of your definition of a small gesture. But that depends on what you'd make and how experienced you are in the kitchen. What about drawing something? Similar to writing, it doesn't require art school skills to doodle something special if the thought and feelings are there.
Every day is important for reminding us to express our love to those who matter most.  Express it,  otherwise, they might not get to hear it enough. These expressions don't have to be elaborate or costly to get the point across. More importantly, they don't have to only occur on a holiday and anniversary. You can send and write small but meaningful gestures of love 365 days a year.
Remember, love cannot be decoded as much as it can be felt – in your heart and in your veins. Certainly, look for signs to understand if your boyfriend really loves you. Study his body language like a Ph.D. thesis. But do not forget to just sit with him, under the spell of silence, and let the magic of love and intuition run its course.
Article Submitted By Community Writer