There is no doubt that policing in a country like India can be very risky and hazardous. Physical harm to a man in uniform/government officer or his family members is actually commonplace and one must consider himself very lucky if it does not visit him. This would not have been the case if some of the bad elements in the society have not been supported by the elected representatives. But still, there are some police officers or IAS officers who have displayed bravery and single-minded devotion to duty. Unfortunately, a few IPS/IAS officers have laid down their lives in the line of duty, November 2008 Mumbai Attacks was one of such incidents. We have compiled a list of such brave officers.
Did you know that a special section of the Indian Navy is one of the most efficient special task forces in the world? Read on in the latter section of this article about some of the best special task forces in the world.
Ashok Kamte

Died on: 26 November 2008
Age: 42 years
He was the Additional Commissioner of Mumbai Police and supervised the Eastern Region. He was killed during the November 2008 Mumbai Attacks as he fell to terrorist bullets. On 26 January 2009, he was honored with Ashoka Chakra. He is survived by his wife and two sons. His father is a retired Colonel of the Indian Army and is still living.
Ashok Kamte joined the state as an IPS officer in 1989 and was sent to Bosnia in a UN mission in 1999 – 2000. In 2006 he was made the Commissioner of Police in Solapur. Kamte also played in a key role in dealing with the terrorists holed up in the Mumbai buildings as he was well known for his negotiating skills. He was one of the most respected and admired officers of the Mumbai Police Force.
Avtar Singh Atwal

Died on: 25 April 1983
Age: 40
A.S.Atwal was a senior Indian Police Officer. He served for five years in the Artillery Regiment before joining the IPS. At the time of his death, he was serving as the DIG of the Jalandhar district in Punjab. On 25 April 1983 Atwal was killed while he was coming out of the Golden Temple. He could not fire back as he was not carrying his arms at the point of time. He received the President Police Medal (posthumous).
Randhir Prasad Verma

Died on: 3 January 1991
Age: 39
Randhir Prasad Verma was an Indian police officer who was posthumously awarded the Ashok Chakra, India's gallantry award. He died in Dhanbad while trying to stop an armed robbery of a branch of Bank of India. A Commemorative postage stamp was issued in 2004 in his honor. At the time of his death, he was serving as the Superintendent of Police.
Vijay Salaskar – one of the bravest martrys of the November 2008 Mumbai attacks

Died on: 26 November 2008
Age: 50
Vijay Salaskar was a Senior Police Inspector with Mumbai Police. He was also an encounter specialist. Salaskar has been credited with killing as many as 80 criminals in encounters and a majority of the victims belonged to the Arun Gawli gang. He died while fighting the terrorists in November 2008 Mumbai Attacks. Captured terrorist Ajmal Kasab has claimed responsibility for his killing. He was honored with the Ashok Chakra on 26 January 2009. Salaskar joined Mumbai police as a sub-inspector in 1983. He has served the police for 25 long years and before his death, he was the Head of the Anti-Extortion Cell.
Mohan Chand Sharma

Died on: 9 September 2008
Age: 43
Mohan Chand Sharma was a police Inspector with the Delhi Police. He was killed in the Batla House Encounter in Delhi with the suspected terrorists. Sharma had won many gallantry awards including the coveted President of India's medal in 2008. He was awarded the Ashok Chakra on 2 January 2009. He is remembered for his involvement in high profile cases like the Indian Parliament attack, the Red Fort attack, and the 2005 Delhi bombings.
Hemant Karkare (November 2008 Mumbai Attacks)

Died on: 26 November 2008
Age: 53
Hemant Karkare was the chief of the ATS in Mumbai. He lost his life in the November 2008 Mumbai Attacks but was honored with the Ashok Chakra on 2 January 2009 for his gallant efforts throughout his career. Karakare joined the Indian Police Service as a part of the 1982 batch. He has served for seven years in Austria in RAW, India's external intelligence agency. Mr. Karkare was regarded as a very influential officer in the police circles. He was in charge of the investigation of the Malegaon blasts in 2008 and succeeded in arresting eleven suspects. Read his full story here.
Narendra Kumar Singh

Died on: 9 March 2012
Age: 30 years
Narendra Kumar Singh was an IPS officer posted in the Morena district in MP. However, the 30-year old officer died on 9th March after a tractor-trolley full of stones crushed him to death. After an unsuccessful attempt to stop that vehicle, Narendra Kumar Singh overtook the vehicle and stood in front of it to force the car to come to a halt. But, unfortunately, the heavy-duty vehicle crushed the IPS officer under its wheels. This is a case of yet another 'murder' by the mining mafia in this region. The young officer was punished for his honesty but his bravery and good intentions will fill the hearts of the people with hope and courage.
Read more Life inspiring stories at live a great life guide by Dr Prem
The most efficient special forces around the world
When you hear about Special Forces handling a particular operation the instant reaction is a feeling of awe and trust. You start feeling that now things will be in control. The wit, strength, and courage of Special Forces fascinate us so much that we throng to theaters for watching movies that pay a tribute to them.
The exceptional talent of soldiers and military officials are sharpened by strategic and rigorous training before recruiting them in the Special Force. Though all the task forces around the world are worthy of respect, some of them are more powerful and efficient than others. Here goes a list of the best Special Forces from different countries across the globe.
MARCOS, India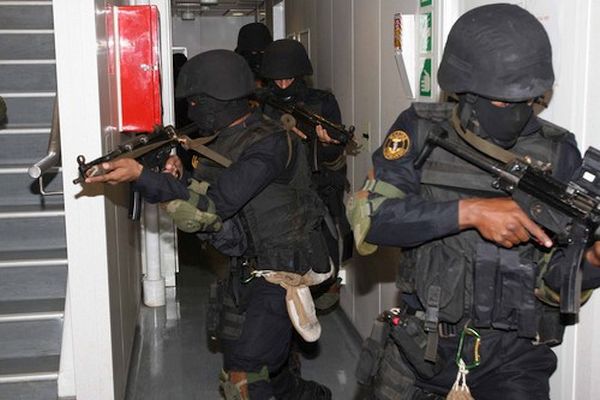 Image Source : WondersList

A special unit of Indian Navy trained for getting success in most difficult of military tasks, MARCOS has achieved numerous accolades for its brilliant performance. It tackles matters of huge complexity and risk like amphibious warfare, counter-terrorism, direct action, hostage rescue, personnel recovery, counter-proliferation, and asymmetric warfare.
The personnel working in this Special Force are HALO and HAHO trained. They have Assault Rifles, Sniper Rifles and real-time war equipment. The MARCOS can easily handle the toughest of maritime situations with ease.
GIGN, France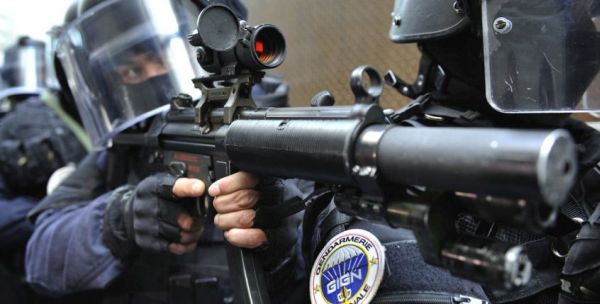 Image Source : ZariNews
National Gendarmerie Intervention Group or GIGN is the Special Force of France. It originated around the time of the 1972 Munich Olympics where a hostage massacre had taken place. Just a year before this traumatizing incident, a prison mutiny in France led to the death of the hostages.
Such occurrences gave birth to the special taskforce which now consists of 400 members. It specializes in hostage rescue and anti-terrorist activities. The members of GIGN have saved 30 hostage kids at Djibouti and caught a number of war criminals from Bosnia.
Navy SEALs, United States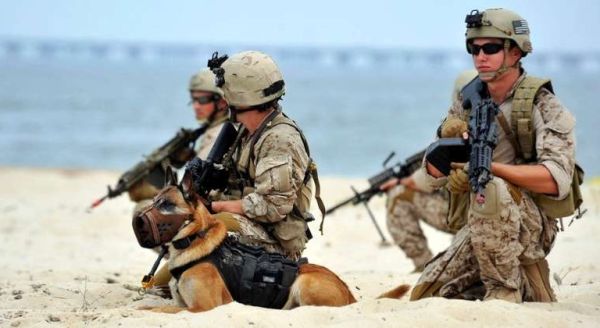 Image Source : Cdn.i24News.Tv
United State's Navy SEALs or Sea, Air and Land Teams originated during World War II. Experts consider the members of this Special Force as the most efficient and ferocious warfare combatants that the US has. Navy SEALs and CIA joined forces together for finding and then killing Osama bin Laden, one of the vilest terrorist leaders of our world.
SAS, United Kingdom
Image Source : Telegraph.Co.Uk
Created in 1941, the SAS or Special Air Force is the most efficient among all the Special Forces of the UK. Its excellence is evident in the fact that the world looks at SAS as an example for the other newer Special Forces globally. It performed brilliantly in 1980 Iranian Embassy Siege and saved many hostages.
Alpha Group, Russia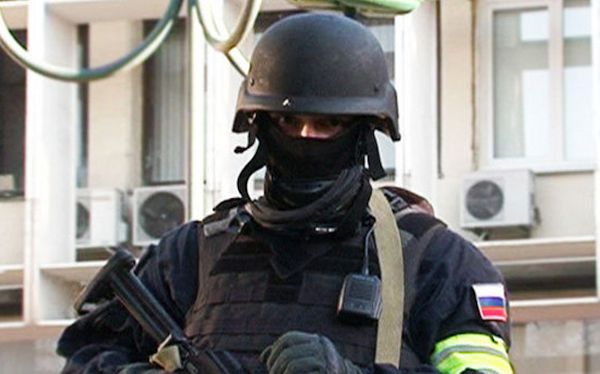 Image Source : China.Cn
More dangerous than awe-inspiring, Alpha Group is probably the deadliest Special Force of our times. The Alpha members had invaded the Presidential Palace of Kabul in the late 70s and killed all the occupants of the building. When terrorists took Soviet diplomats as hostages and killed them in 1985, the Alpha members tracked down the host takers and cut them to pieces before sending them to their families.

Special Forces do a commendable job in making a nation secure. They risk their lives to save those of their countrymen. They are undoubtedly deserving of all the accolades and praise they receive.