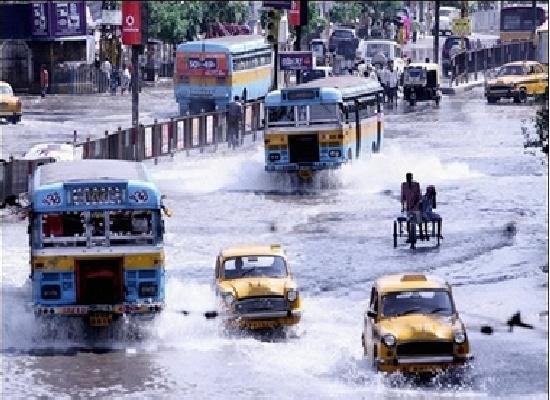 Its raining in Kolkata. There's water on the roads and there is definitely Trinumul Congress and CPI(M) fighting to win the prestigious "most bandhs called" award. For Kolkatans is a ball, except for those who like going out and having fun. The aroma of Khichudi is quickly filling the air proving the holiday season, though summer vacations recently got over for most schools. Its rainy day nearly everyday.
Everything has a good side and a bad side. Kolkatans might crib about water logging on the streets and a bad drainage system, but will have a smile on their face. Another valid excuse to spend time at home. With the IPL over and little enthusiasm for ICL and Euro Cup, what do the regular Bangali do on a nature gifted or a party gifted holiday? Options are quite a lot actually. Movies on TV or a siesta on a gloomy day. Both are tempting enough.
Well, for Kolkatans like me, with a job on the internet the rain seems to have negligible effect unless a wire snaps to stop electricity or broadband to my room. The khichudi or the tea though still gets to me. Whats better than spending a holiday at home spending time with your hobby- writing. And better still, getting paid for it!