What other outfit could get more attention to a woman's beautiful curves than a great swim suit. Not many can carry a sexy swimwear with confidence. Not only the perfectly toned body is needed but also the right kind of attitude .There is few who can actually make it look classy and not vulgar.
One cannot forget the hot Pamela Anderson run in Baywatch in slow motion, countless times or for that matter Princess Leia in her golden bikini. The sexy bond girls who never failed to excite men in each on the movie when they have adorned themselves in the swimwear. Hollywood men too are not lagging being when it comes to iconic swimwear moments.  Many women have gone weak on their knees when they saw Daniel Craig emerging out of water sporting a swimming trunk, as James Bond.
Revisiting some of these iconic moments also makes us think of their timeless appeal. It makes of think of them as cinematic magic and not something that w3as cheap or vulgar.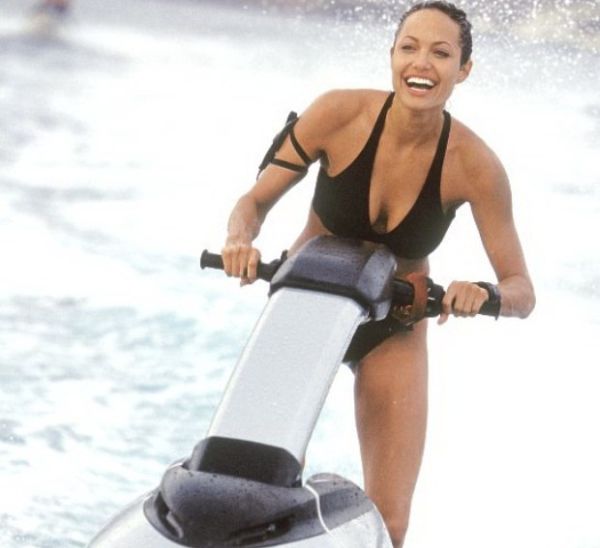 Angelina Jolie rocked it in 'Lara Croft: Tomb Raider' in her basic black bikini and those toned abs. Cameron Diaz too got the perfect surfer's body to pull off the hot look in 'Charlie's Angels: Full Throttle'.  Jessica Alba, who many people believe has got one of the best bikini bodies and going by her outfits in 'Into The Blue' they are surely correct.
Halle Berry's orange bikini in 'Die Another Day' was one of the most memorable outfits the actress has worn in her movies- including her 'Catwoman' bodysuit. Who can forget Salma Hayek in her extremely hot avatar? One of the hottest Latinas in Hollywood, Salma Hayek was as hot more than fifteen years ago as the bikini-clad Santanico Pandemonium in 'From Dusk Till Dawn'.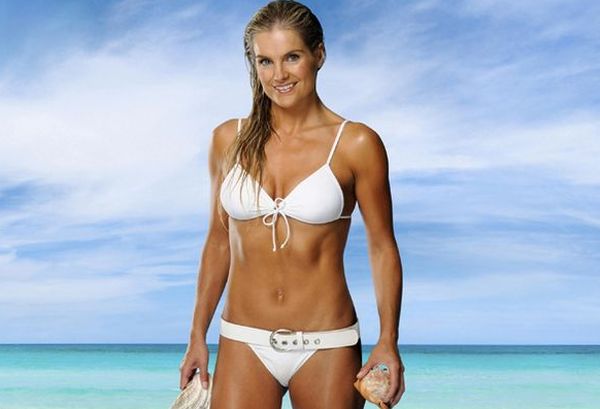 The first movie in the James Bond 007 series, featured the Swiss sex symbol Ursula Andres wearing a hot, tiny , white bikini in a scene  in  which is considered by movie experts as the best bikini scenes of all times. It is a 1982 comedy about a group of high school students from California, starring Sean Penn and Jennifer Jason Leigh.
In a famous, almost legendary scene from this movie, Linda Barret portrayed by Phoebe Cates, gets out of the water, wearing a tight red bikini, and takes off its top. Brad played by Judge Reinhold is fantasizing the entire scene.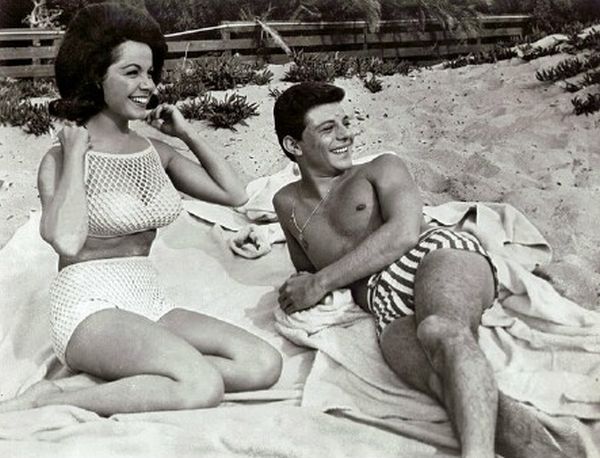 The movie Beach Party of 1960's takes place on the sunny beaches, with tanned teenage girls wearing bikini swimsuits being observed by Professor and his assistant, Kink. It was also a legendary movie in terms of the swimsuit moments. The Girl In The Bikini, a French film where the beautiful Brigitte Bardot plays the eighteen-year-old daughter of a light-keeper in an island, where a treasure is supposed to be hidden, is shown in a black bikini swim wear and has a timeless appeal.