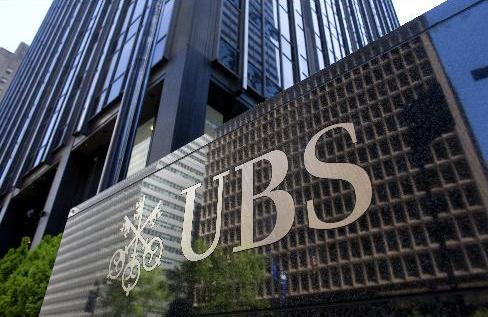 Following is the exact representation of a mail that was forwarded to me by one of my friends.
On March 16, the Communist Party of India (Marxist) issued its manifesto, which said that (if it came to power) it would "launch a drive to unearth black money, especially those (sic) stashed in Swiss banks and other tax havens". The issue was taken up by Sharad Yadav of Janata Dal (United), who said on March 27 that there were 1.47 trillion dollars hidden by Indians in Swiss banks.
If the money was brought back, it could repay the entire foreign debt of India and leave enough to abolish all taxes for many years. The reason the UPA government had not put pressure on Switzerland to send the money back was that many of its politicians had Swiss accounts.
Then L.K. Advani took up the issue in his press conference on March 29. He said that according to Wikipedia, illicit money lodged in Swiss banks totaled $2.6 trillion (Rs 130 lakh crore in today's exchange rate) in 2001 and $5.7 trillion (Rs 285 lakh crore) in 2007, and that illicit money deposited by rich Indians in Swiss banks and tax havens elsewhere was between $0.5-1.4 trillion (Rs 25-70 lakh crore). Illicit money comprised political bribes, crime money and venal business.
Even the lower amount was enough to relieve the debt of all farmers and landless workers, build world-class roads all over the country, take electricity to every rural home, provide drinking water in all villages and towns, construct good houses for 10 crore families, provide Rs 4 crore to every village; and to build a school, a health centre, a veterinary clinic, a playground with gymnasium, and more in every village. Advani quoted M.K. Narayanan, National Security Advisor, as saying that money belonging to terrorists might have been invested in the Indian stock market through participatory notes.
Introduced when India needed foreign exchange badly, participatory notes continued to be permitted. Advani referred to Hasan Ali Khan without naming him as a hawala operator whom the income tax department had found having unaccounted wealth worth Rs 35,000 crore including in accounts abroad.
Secret bank accounts can destroy our financial system and support terror networks, which increased their attacks on India under the UPA. If elected, a BJP-led NDA government will join global efforts to put an end to banking secrecy and try its best to get hold of money held abroad. Meanwhile, the BJP will make intense propaganda on the issue.
After hearing Advani's sensational speech on television, I looked for his figures in Wikipedia. I found the figures of $2.6 and $5.7 trillion for Swiss banks in the article on banking in Switzerland. But they are total deposits; there is nothing illicit about them. Then I looked for figures of Indian deposits in Swiss banks. They are not in Wikipedia. I found many blogs, mostly by Indians, that mentioned Advani's and other figures. One attributed them to K.V.M. Pai and through him to Swiss banking association. I looked up Pai's article in the August 2006, issue of Outlook Business as well as the annual reports of the Swiss Banking Association for 2006-07 and 2007-08; none of them contains the figures. Prime facie, it is unlikely that the SBA would on its own disclose such figures. They are someone's guesses, driven by powerful wishful thinking. Advani himself gives the range of $0.5-1.4 trillion; he is extremely uncertain.
But he is certain that it is illicit: that it is illegal for Indians to deposit money in foreign banks. He is mistaken. It is perfectly legal for
non-resident Indians to have deposits abroad. According to a list produced by the Ministry of Indian Overseas Affairs in 2000, there were about 20 million non-resident Indians (it is too tedious to make a more accurate total of the figures for over 100 countries). If their per capita income were $25,000, they would be earning $500 billion a year. Their bank deposits are anybody's guess. Very few of the 20 million NRIs have Indian passports. If they are nationals of other countries, there is no way Advani can touch their assets, even if they kept their deposits in Swiss banks.
As for the few non-resident Indian passport-holders, the Income Tax Department claims taxes on them only if they are in India for more than 183 days in a financial year. Advani has this mental picture of Indians who live in India but go occasionally to Zurich and draw money from the accounts they keep there. There is simply nothing to support the supposition that such people have $1.4 trillion in Swiss banks.
Thousands of Indians no doubt visit Switzerland every year, some of them more than occasionally; but there is nothing to connect precisely those travelers with that mythical $1.4 trillion. And that the money came from political bribes and crime is pure fantasy. The government discovered one case where money of an undisclosed criminal was invested in P-notes; but they are not a popular avenue for criminals. It is much simpler for them to park money in real estate.
Hasan Ali Khan, whom Advani refers to as a typical tax evader and holder of Swiss bank accounts, was a bon voyeur who bought race horses and flaunted his money in Pune; the story that he was a hawala operator worth Rs 35,000 crore was manufactured by the enforcement directorate, which is desperately looking for work. There is no independent confirmation of the story – for instance, no documents filed in court.
Advani's appetite has been fired by the success of the United States of America in getting details of assets of US citizens from Swiss banks. Till now, the US Justice Department has succeeded against only one bank: on February 19, UBS agreed to pay the US $780 million and give details of assets amounting to $20 billion and names of 250 clients.
The US is asking for details of 52,000 clients; Swiss banks are resisting, and have the support of the Swiss government. Compare that $20 billion with the $1,400 billion Advani hopes to bring back. The US Internal Revenue Service is not seeking to expropriate Americans' deposits in Switzerland. It is asking for 20 per cent of the highest balance held abroad, plus six years' back taxes plus interest.
The US makes those demands because it taxes the world income of Americans wherever they are (they get rebates for other countries' income taxes they pay); India makes such demands only from residents of India. And there are simply not so many Indian idiots who reside in India and leave their money in Switzerland. Those who wanted to keep their assets abroad long ago went to live abroad and are beyond the Indian tax net.
And the US can succeed in pressuring Swiss banks because business in the US is indispensable for them.
Their business in India is not even 5 per cent of their total business; rather than give up client confidentiality, they would close down their branches in India – and ask their clients to come to Dubai or Bangkok instead. So even if Advani becomes an iron Prime Minister, he will not bring a single illicit penny home. He was only diverting attention from the Varun affair.