The memories of Muzaffarnagar riots are still fresh in our memories in which several lives were lost. Now everyday we hear about the poor conditions in relief camps plus death of many children that clearly shows the UP governments apathy and complete indifference of Central Government on the issue. Lack of concern for the common people was clearer when the ruling party decided to organize a lavish function in party supremo's village in Etawah instead of looking into the plight of people living in these relief camps.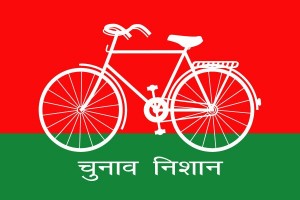 Plight of the Poor and Governmental Indifference
According to media reports, many of the top Bollywood actors, such as Madhuri Dixit and Salman Khan, performed in the function. Ruling Samajwadi Party had arranged seven chartered flights and all the top government administrators were appointed to make the function a success. However, as soon as media and social activists criticized the event, the government decided to ban coverage of the function by media.
That is not all; the ruling party has formed a twenty two-member team of UP MLAs and ministers, named Parliamentary Commonwealth Association, headed by Azam Khan and this team has gone for a study tour in five European countries. We can clearly understand how this trip will be actual study and rest vacation without being told specifically.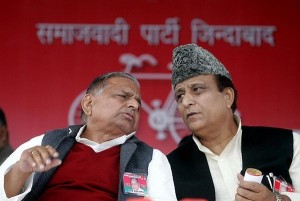 The leaked pictures in which we see Chief Minister of Uttar Pradesh shaking hands with the Bollywood superstar Salman Khan clearly visualize the indifference of governments in every Indian state to the problems of poor people as well as the utopian world ruling party members reside when in power. Watching such things the question the comes to mind is whether it is right for us to pride ourselves as being part of a democratic country. We also need to find answer to the reasons for such disconnect or indifference and how it can be corrected and why there is no mechanism already not in place.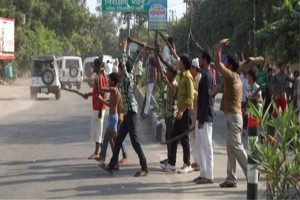 What happened in Muzaffarnagar is not a single incidence, the pro people attitude and then the complete change after coming to power is seen in many other states. Recent happenings in West Bengal highlight that only where Trinamool Congress that came to power as the pro poor local party has shown total indifference to law and order problems increasing in the state and the rise in atrocities against women. In the recent Park Street rape, the Chief Minister first declared that it was staged but later on, the police solved the case and arrested the culprits.
What is notable in all such incidences is the silence of Central agencies such as NCW. It is predicted that UPA is expecting that it may have to get support from parties like SP and TMC in the coming Lok Sabha elections, thus maintaining a neutral position. That is not good for a democratic country like India and we can only be proud of our electoral process and not governance until this situation is corrected.