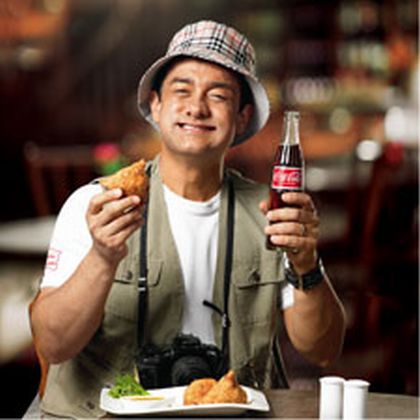 With the CSE's latest report of findings pesticides in soft drinks such as Coke and Pepsi the bhartiya Janta Party (BJP) has got a bigger opportunity to attack actor Aamir Khan.
Amir Khan is the brand ambassador for Coca Cola. BJP is demanded that all the ad campaigns for Coke and Pepsi should be banned immediately.
The Center of Science and Environment has given a weapon in the hand of BJP.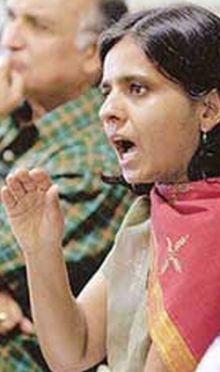 BJP, it seems, was waiting for such kind of chance to get at the Aamir Khan. He had taken a stand against raising the height of the Narmada Dam.
Aamir Khan starred film Fanaa was banned in Gujarat when it was released soon after the controversy.
It is very much clear that BJP has not forgotten the actor's stand against Narendra Modi., and it is in hurry to settle scores with Khan.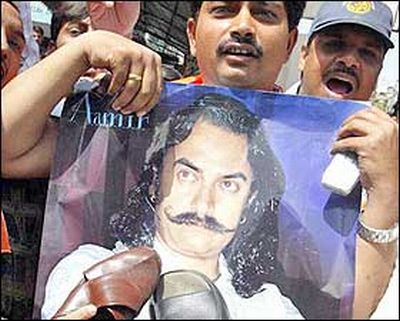 Let me talk about Aamir Khan's instinct over the poor farmers' rehabilitation in Gujarat, Why does he not think about the health of the crores of Indians to whom he tells day and night to drink those soft drinks. May be the crores of rupees keeping his eyes closed and mouth shut. He did not deliver a single word on the pesticides issue.
Actually we should not expect this from him. Dear Aamir Khan, just remain in your shoes…otherwise raise your voice even if you are involved there in the matter…
I have some words for the protesting workers of BJP too, Aamir is not alone doing this, there are countless numbers of celebrities are doing the same kind of ads…, then why the protests are against him only. Do not play politics all the time please.