Recently, Indian Prime MinisterNarendra Modi ordered 36 made in France ready-to-flyRafale fighter jets. While, most of the people are immensely excited about the deal, there are a number of questions that need to be pondered upon in order to know if the Rafale is really worth it, especially when the jet could not find even a single buyer except Egypt. Egypt, too, seems to have made the deal to quick-fix its air defense.
The list of nations that dropped their plans to buy Rafale includesBrazil, Canada, Norway, Netherlands, South Korea, Singapore, Morocco and Saudi Arabia.
Does India Air Force really need new fighter jets?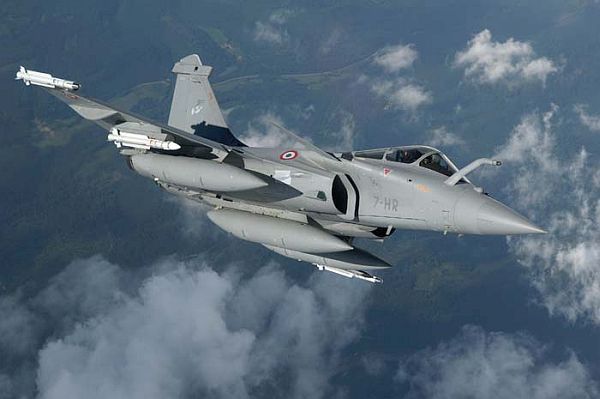 Image Source : NdTv.Com
Indian Air Force has shrunkenthe size of squadrons from 42 to only 34, and is facing a critical inventory gap. Moreover, aircraft attrition, obsolescence and decline in number are some of the major concerns for the IAF. India's most reliable MiG-21s are outdated now, which the Defense Ministry had planned to replace with homemade Tejas Light Combat Aircraft by early 1990s. Apparently, it's been about 25 years now and its capabilities are limited to what the Hindustan Aeronautics Limited could deliver. At the same time, Pakistan has upgraded its strength with F-16s. Other nations have also upgraded their air defense. So, yes, IAF does need new jets.
How India ended up with Rafale
India might have got away with this crunch easily,had France offered more Dassault Mirage 2000 jets. Unfortunately, France moved on to develop high-tech new generation fighter jets in form of an upgrade to the Mirage. The Rafale MMRCA was what France offered. India was negotiating a deal of 126 Rafales worth US$12-US$15 billion back in 2012, and was taken up by the erstwhile UPAGovernment. However, the deal wasn't sealed owing to many reasons. Now, the Indian Prime Minister blew off all that negotiation by ordering 36 ready-to-fly Rafaleaircrafts.
End of France-India Rafale deal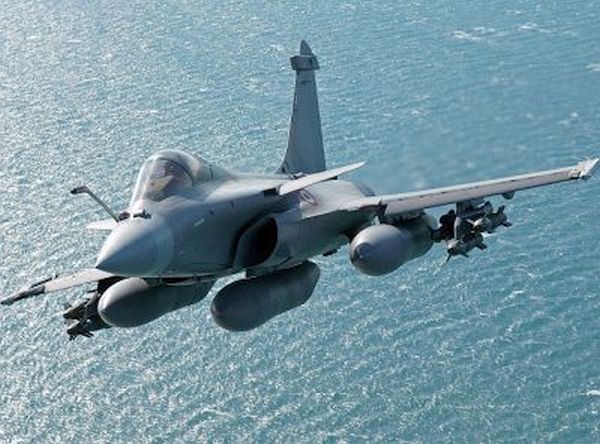 Image Source : Im.Rediff.Com
Another considerable aspect is that the deal was worth US$10billion when the UPA government had initiated the negotiation in 2009, which has now gone up to a whopping US$30 billion. However, India has scrapped the bigger deal now. The deal is closed with an order of 36 jets. It's an evidence that justifies India has failed to seal the deal on its terms.
More a surrender than a deal
India has been negotiating with France for over five years in anticipation of a drop in proposed cost per unit. Had India won the deal with an agreement of technology transfer and assembling in the country, it would have been a great boost for the Make in India initiative.
Governmentof India had been claiming this deal to be a new dawn for Indian aerospace industry. However, all claims fell flat on face when France convinced India to buy ready-to-fly jets without any technology transfer, resulting in escalation of the total cost by virtue of import of parts and maintenance. That means the deal is a win-win situation for France, while India surrenders completely.
Rafale over Eurofighter Typhoon and SukhoiSu-30MKI is a dumb deal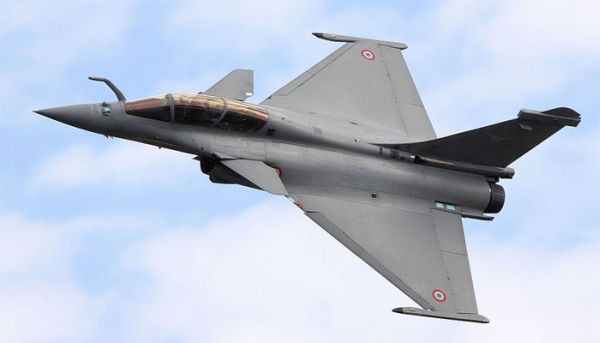 Image Source : Ste.India.Com
The only fact India has been discussing in front of media is lesser cost of the Rafale fleet. Otherwise, there are far more advance fighter jets available to buy. The EuroFighter Typhoon is result of a collaborative effort of nine nations and it has some extraordinary features like vertical takeoff. Presently, it is considered the world's most advanced swing-role combat aircraft that can simultaneously deploy air-to-air and air-to-surface capabilities.
Whereas Rafale is in a pretty pickle over the quality of its AESA (active electronically scanned array) radar enabling the aircraft to switch quickly from air-to-air to air-to-ground mode in flight and functionality of helmet-mounted display.
So, for a quick fix, Su-30MKIs would have been the best option because IAF pilots are already well versed with the Russian machine.
Criticism of the deal within ruling party and leaders
The Rafale deal is facing criticism from some BJP leaders, the ruling party. One of the party leaders, Dr. SubramaniamSwamy, warned Modi that he'll move to the court against the deal because of Rafale'slow fuel efficiency and lack of essential performance characteristic that no nation in the world has agreed to buy.
For Indian Air Force, the Rafaledeal seems to be an outcome of failed negotiation on the part of India. On the other hand, it's a big victory moment for the French.