Bollywood depicts and portrays some of the best and luxurious wedding trends. In some films if any wedding sequences are there then it is organized and shot in a grand way by implementing some of the most unique and grand ideas to make the celebration appear more merrier in the eyes of the audience. Many girls dream about having a lavish bollywood style wedding . but having a lavish wedding is more than what meets the eye. You need to have an eye for detail so that you rae able to make your dream wedding come true.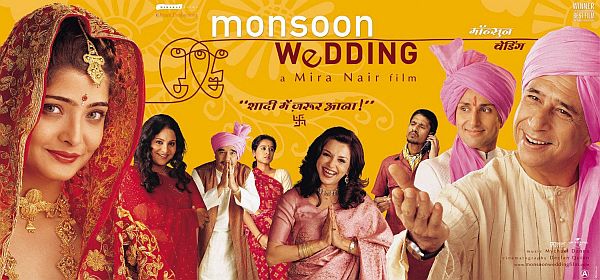 People usually belonging to the higher sections of the society take up these ideas if they like it and try to organize such kind of grand celebration as shown in the films. In Bollywood usually when weddings sequences are shot they are done in the most expensive and grand way so that it leaves an impression on the minds of the audience.
They depict our culture and bring forth the traditions and norms that guide our marriages. Such Bollywod movies depict the perfect scenes, incidents, moments that truly represent a wedding atmosphere. A lot of hard work is done by the wedding planners to create the right kind of ambience so that all your fanrasies related to your wedding can come true.
Top Wedding films:
Films like Mira Nair's ''Monsoon Wedding'', SoorajBarjatya's ''Hum Aapke Hai Kaun'', Aditya Chopra's ''DilwaleDulhaniya Le Jaayenge'', again SoorajBarjatya's ''Vivah'', ''Mere Yaar Ki Shaadi Hai'' are some of the best Bollywood films which depict some of the best wedding sequences.
These fims have shown how really weddings take place according to the Indian culture and traditions by making use of the latest trends.
Bollywood films delve into depths of such occasions and they provide a complete insight to it providing every details of the grand celebration. People can take or rather they take certain ideas and themes from such films for their weddings.
Starting from beach wedding, western wedding, natural wedding, arabic themed weddings or maybe royal weddings. People can try out from a wide range of options to organize and arrange their weddings according their wishes and financial capacity.
All the rituals related to the wedding are totally taken care of. Lots of planning is done so that the end result is as grand as you had ever imagined it to be.