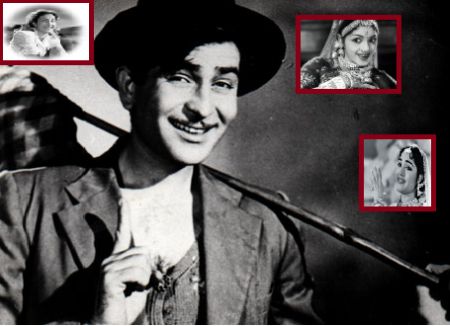 The Bollywood Film fraternity is always bustling with new sets of controversies, engulfing every big name associated with it, irrespective of the era that the star belongs to. The on-screen hit pairs of patron co-actors become popular even off-screen. Some of the hottest and most talked about link-ups of Bollywood icons, dating back to the previous millennium have been enlisted here. Read on.
Raj Kapoor: The showman of the Indian Cinema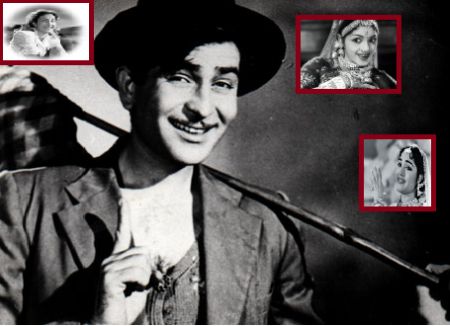 The Golden Age Raj Kapoor is remembered for his unparalleled contribution to the Hindi Film Industry. Apart from being recalled as the 'Showman' of Bollywood, Raj Kapoor is also remembered for his innumerable link-ups with his leading ladies.
His first serious link-up, post his marital status with Krishna Kapoor was with his on-screen pair Padmini. Their chemistry became the talk of the town both on-screen as well as off-screen.
Slowly and steadily Nargis took over Raj Kapoor's legacy of affairs which then came as a flaring up love-affair between the two top ruling stars of that period.
With time, his love with Nargis faded away, just to be taken up by Vaijayantimala, which was clearly showcased in his evergreen movie 'Sangam'.
When Vaijayantimala became the 'thing of the past' for Raj Kapoor, the hot and sizzling Zeenat Aman chose to walk on the same platform, adding to the list of Raj Kapoor's extramarital relationships. Raj Kapoor though never had any serious relationship with Zeenat, he was one of her great admirers, and this even made Dev Anand jealous of him
All we can say is rumors are not always, just rumors, there has to be a flame to give rise to smoke and in this case, Raj Kapoor had always taken the initiative to light the fire with his co-stars.
Dev Anand: The evergreen romantic actor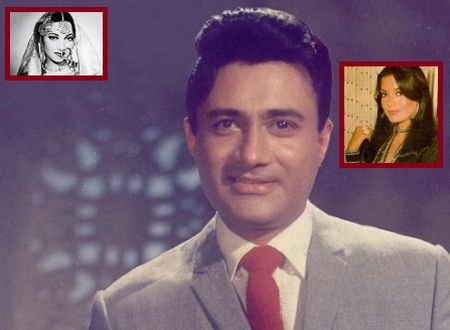 Dev Anand, known as the ever-romantic hero, was totally floored by the beauty and poise of Suraiya. Among the untold real life love stories of Dev Anand, his link-up with Suraiya touched the skies. But due to unprecedented family pressures from the actresses' side, this love story could not have a happy ending. Post this heart-break, Dev Anand tied the knot with another co-star, Kalpana Karthik.
After the success of his movie 'Hare Rama Hare Krishna,' Dev Anand once again got attracted to the cult-beauty of Zeenat Aman. Unfortunately, history repeated itself and Dev Anand failed in love, twice in his lifetime.
This defines the unsuccessful story of one of the most successful romantic heroes of Bollywood. Despite consistent heart-breaks, Dev Anand never let romance fade away from his life.
Madhubala: The classic Indian Beauty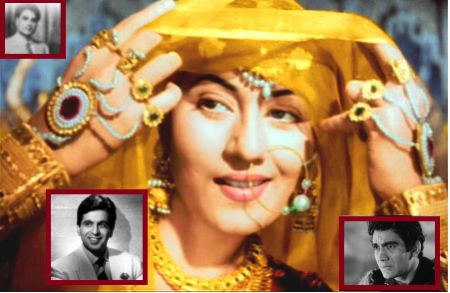 Mabhubala, the epitome of exceptional beauty and a storehouse of impressive talent, was called the 'Venus of the Screen.' Her brilliant performance in 'Mahal' directed by Kamal Amrohi, allured the director both on the silver screen as well as off it. They soon were intensely in love but could not end up in a fruitful marriage relationship as Mabhubala refused to share space with Amrohi's first wife.
Once the chapter with Kamal Amrohi closed completely, Madhubala moved on and had a short relationship with Premnath. This started during the shooting of the movie 'badal' but the affair ended soon, in a few weeks time
Madhubala, then had a long and serious lover affair with Dilip Kumar. This relationship was first acknowledged at the premier of their movie 'Insaniyat' when the duo walked with interlocked hands and confirmed their togetherness infront of the press and print media. But, unfortunately, this time communal issues became a barrier in their union. Dilip Kumar being a Hindu and Madhubala being a Muslim, it was not acceptable to the latter's parents. Their affair ended in a controversial court case after a serious affair of five long years.
Dilip Kumar: The eternal actor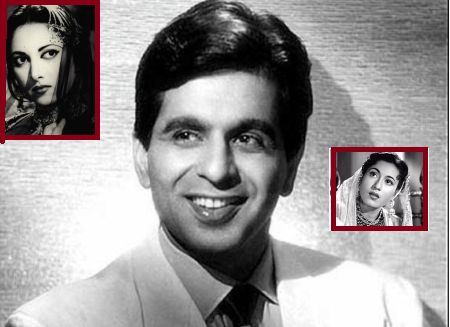 Dilip Kumar has been one of those unlucky ones who has seen dizzying heights in his real-life love stories. His first love-relationship came into the limelight with his co-star Kamini Kaushal with whom he featured in a number of hits including 'Shaheed' and 'Arzoo.' But, this connection had to come to a tragic end when Kamini went ahead to marry her brother-in-law after the sudden demise of her sister.
With a broken heart Dilip Kumar proceeded ahead with a sprawling career until he clicked with Madhubala and went ahead to endorse his love relationship in public at the premiere of their movie 'Insaniyat'. But God did not seem to approve of this union as Madhubala's father was against this Hindu-Muslim tie-up. Hence, came the tragic end of yet another most-talked-about affairs of yesteryears.
Totally shattered in his personal life, Dilip Kumar ultimately tied the knot with Saira Banu. But, there came the rising truth of his having secretly married a Pakistani girl named Asma. When asked for a divorce by his wife, Saira, Dilip Kumar in turn, divorced Asma, to live happily ever after with his legally wedded wife, Sair Banu.
Rajesh Khanna: The 'Kaka' of the film industry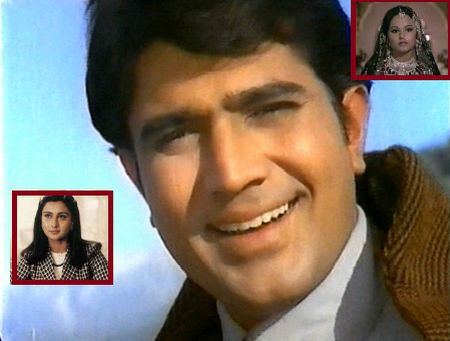 Rajesh Khanna, known for his charming smile and alluring style, has experienced extreme rise and fall in both personal and professional front. When his teen-hood love affair of seven long years with Anju Mohendru came to shatters, the man himself was left in no better state of mind himself.
Trying to come to terms with his broken heart, he went ahead to express his fond and secret liking for Tina Munim.
But the actress remained tight-lipped, and the megastar went ahead to marry Dimple Kapadia. This marital communion, too, doomed with the dooming stars of his career and the two parted ways to live life independently.