Matrix cellular services provider of roaming sim cards promises of good connectivity and convenience across the world. However, many of those who have used the services say otherwise. They call the company a cheat and its services inapt, hundreds of online consumer court and social media site have clear complaints against company's poor ethics.
Anomalies, anomalies and anomalies
Matrix Cellular salesmen lure customers on the premonition that using company's Sim at a foreign destination will be far cheaper than using a local Sim. Sometimes they also offer two Sim cards wherein second one is free but some consumer reports charge for both later on. Customers who have used the pre-paid Sim cards from the company complain discrepancies in what the sales executive has explained about phone plan and what was charged. No hidden costs were explained and on returning to India, they have been charged exorbitantly, far more than had they used local Sim cards. There are great anomalies in bills charged through credit cards and when asked about the details, company's customer aren't providing complete information to many consumers.
Customers at the receiving end
There are complaints that Matrix Salesmen explain only one third of the plan, take signatures on papers in a haphazard manner, particularly if the customer is buying Sim at the airport. They charge airport fee without telling it to customer and the bill cycle starts even before a customer uses the Sim card. They swipe the credit card before allotting the Sim and then its only surprises that customers have. Customers don't know how much and when they are charged as the money is debited from the credit card without even checking with them.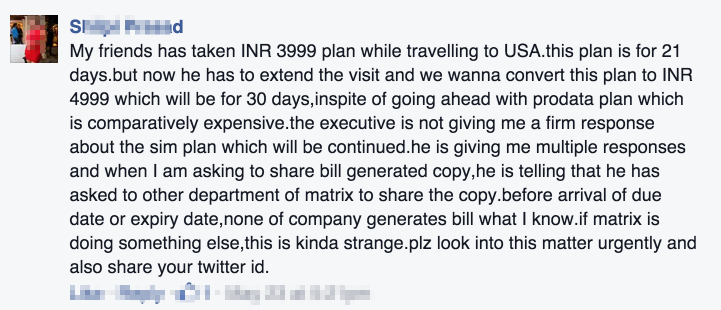 No customer support and resolution whatsoever
Matrix Cellular slams customers with inflated bills. While you travel, there is no way to check data or mobile call uses, Matrix doesn't also confirm uses with your mobile devices and has almost autonomous decision about usage. While traveling if a customer asks for the details of services, call history and data usage, the answer is big no even when it is customer's legal right. The representatives at the company put any query to end by saying they customers have agreed to the terms and condition as well as service plans by signing on the documents. With this, customers are left with no other option but to bear the huge bills. Any communication through mail will not be responded either.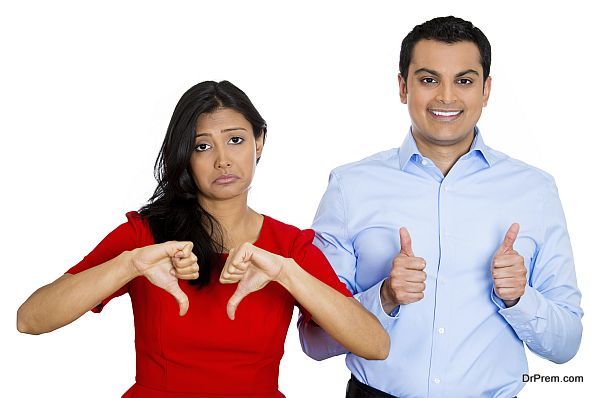 Promise of economic services is just eyewash
Matrix Cellular's so called cheap prepaid mobile services are nothing but eyewash. They charge almost 25 percent more for services and taxes above normal and standard prices. Adding salt to the injury is the fact that the company does not even has an SMS alert service that can help customers know how much previous call or data usage have cost them. The reason could be simple, they don't want customers to know anything and devour on their money hard, really hard.
Petition
There was a petition signed by above 100 consumers against fraud and cheating by Matrix Sim Card, there are some serious concern and comments, such as:
It's time Indian marketers — of Indian as well as global brands — start feeling some sense of shame, get off their butts and bring in genuine "CARE" for customers beyond autoreplies, stone-walling call centers and website links that go into cyber-vacuum… With you ( A consumer)
Better alternative options
Based numerous complaints consumers are advising new customers should avoid signing Sim plan or any other related document without reading it carefully. Another simple option is prefer using local Sim card, at least a customer will be knowing what he/she is paying for.
Links:
https://www.change.org/p/matrix-cellular-bring-in-transparency-into-their-billing-system-stop-cheating-customers
http://www.consumercourt.in/mobile/79100-matrix-cellular-fraud-company.html
http://www.tripadvisor.in/ShowTopic-g294265-i1748-k4305504-NOT_recommended_matrix_cellular_for_international_travel-Singapore.html
http://www.complaintboard.in/complaints-reviews/matrix-cellular-l37300.html
http://www.consumercourt.in/mobile-services/64742-beware-matrix-sim-card.html
Featured Image: Review of website and edited from Matrix.in, Facebook, Consumer courts site.