DNA India has presented today two news related to India. Co-incidentally, both represent the true story of India. One represents bright side and another is the dark side of the success of India. Let's have a look –
India to launch Chandrayaan-I in 2007-08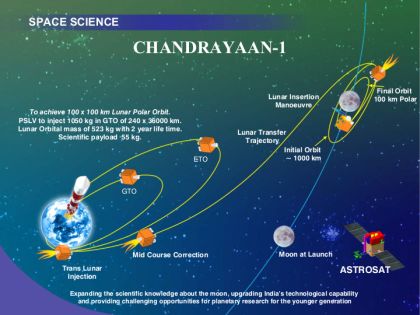 India will launch its first moon mission Chandrayaan-I in 2007-2008 during which the world would see similar activities by China, Japan, US and Europe.
Narendra Bhandari, chief of the project, told,
Chandrayaan-I is a lunar polar orbiter designed for chemical, mineralogic and topographic mapping of the lunar surface. It will provide complete coverage of the moon from an altitude of about 100 km during its observation period of two years planned in 2008-2010.
India has the best and the worst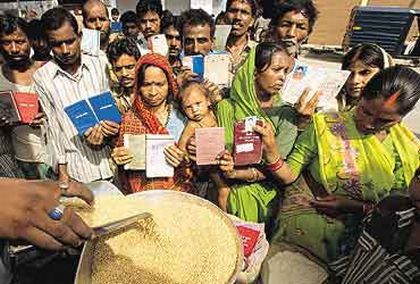 The World Bank India Development Policy Review report says that the doctors of Tanzania and Indonesia are more competent than India.
Indian management graduates earns salary of up to Rs 1 crore per anum and on the other hand, two-thirds of India's children are not able to read a story. Half of them are unable to solve simple numerical problems.
India's share of the world market in manufacturing exports is 1.1 per cent and China's is 6.3 per cent. India is trailing in poverty eradication, power generation, roads, and telecommunications.
Even Bangladesh has a better record in reducing infant mortality rates. Most of the poor states in Africa is performing better in the poverty management program than some of the Indian states.
Now my question to you that Is India really developing and should India spend billions of dollars in the Chandrayaan-I mission?